Our artist study this term will be the Limbourg Brothers.  They are famous for their 'Book of Hours' which is full of some of the most beautiful illuminations.  Before we studied their work in depth, I had decided we would look at medieval illuminations as an art form first to become familiar with them as a genre of art.  Only then would we move on and study in more detail the works of the Limbourg brothers.
The children had already come across a variety of manuscripts in their previous studies.  The book of Kells, full of Irish and Northern Bristish manuscripts, was created by monasteries all over during the 7th and 10th centuries: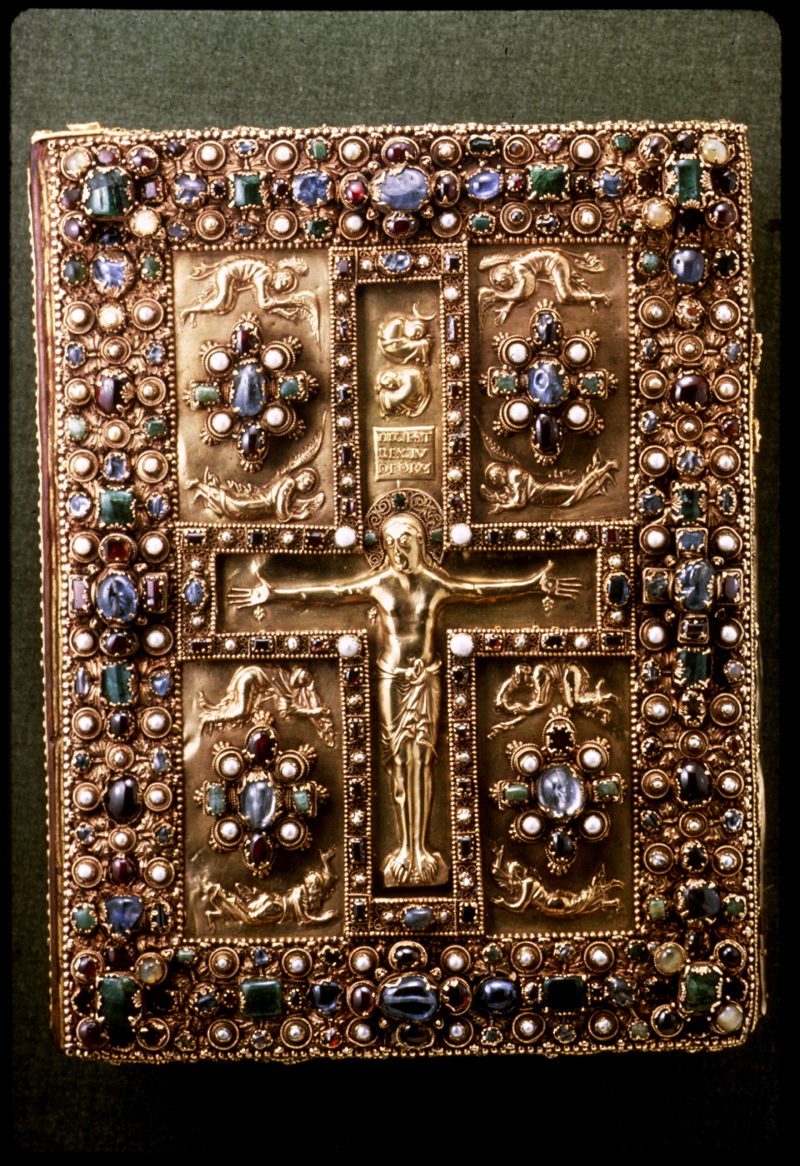 As it had been over a year since we had looked at the book of Kells I had them spend some time flicking through this book: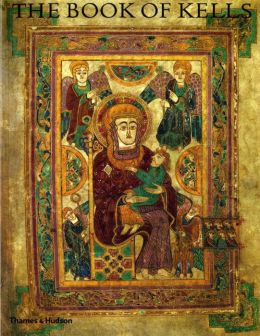 This was a book I had found, quite by accident in a charity shop, and thought it might come in handy.  This is quite a heavy going, information rich book for 11 year olds.  For that reason, I had them pay more attention to the incredible photographs than the text.  And this is a book with many, large quality photos of pages of the book of Kells.  The front cover above gives some idea of the size and quality.  This meant that the children could really study in detail each picture.  I let them study this for as long as they wished.
In addition to their previous knowledge of the Book of Kells they had also, whilst studying the Domesday book, attempted to make their own manuscripts:
Both books (Kells and Domesday) were heavy going, rather serious books, and whilst important for them to know about, I wanted to expose the children to the sheer beauty and artistry of what are known collectively as illuminated medieval manuscripts.
First for a bit of fun the children listened to this little ditty on illuminated manuscripts.  So, so cool!  We then went through the following youtube video on  how to make an illuminated script
At the beginning of the week we treated ourselves to some copper and permanent pens and made some lovely copper illuminations.  For a very brief how-to post see here.  Much fun was had and the afternoon resulted in these:
Having got them excited about illuminations they read from the following three books:
And finally this book, the main spine from which our activities were coming.  This is a treasure and so worth owning, if for no other reason than the beautiful illustrations.  The text however is equally as good, being informative and interesting:
'Margarite makes a book' is a far more child friendly, yet informative way of learning about medieval illuminated manuscripts. Describing the process in fascinating detail, it is book which begs you to replicate it.  So of course, that is what we did.
1.  Margarite and her father pick up prayers that the scribe has carefully written out for them, leaving enough room for their pictures.  We used our calligraphy box kit and wrote out some of Dante:
Art, as far as it is able, follows nature, as a pupil imitates his master; thus your art must be, as it were, God's grandchild. (Dante Aligheri):
2.  In the book they then collect some gold leaf and gold powder.  I sent for some gold leaf from Amazon!
3.  Margarite picks up one calf skin to use as parchment paper.  Unlike leather, parchment is skin that has been scraped and dried stretched out on a frame:
We had some parchment paper left over from last year so we used that, rather than killing and skinning a beast followed by scrapping and drying its skin.  Tempting, but maybe another time.
We prepared the parchment paper by drawing in a thick margin in gold paint, leaving a space for the illustration and a space for the poetry:
4.  Marguerite uses goose feathers for pens; she sharpens these with a knife so they are thin, sharp but flexible.  The black ink she made from soot scraped off the wall of the fireplace and mixed with glue in an oyster shell.  With the feather pen and the ink she draws flowers and nesting birds for the margins of the manuscript.  We used our ink pens with feathers and normal ink for ease but did use a shell as a container to work from.  The children drew their own illustrations in the margins and let them dry:
5. Eggs were used for mixing the paints.  We nicked some from our hens!  I knew they had to be old ones so I kept a few back to go a little stale.  We whipped them up until frothy and then let them settle.  For paints Marguerite bought: dried saffron flowers (yellow); madder root (dark red); cake of vermillion (red); Lapis lazuli stone (blue); parsley (green) and some wax and pine pitch.  Once more we used some good quality pastel chalks.  To make the paints we crushed the colours we required using a pestle and mortar, adding some whisked up but settled egg white to make it into a liquid.  For full instruction please see this post on Cimabue.  I don't know if it was the type of pastels we used (they were soft artists pastels instead of chalk) but at first we found them very difficult to use.  After a while the children learnt that if you work the paint into the paper they come out beautifully.  Unfortunately it took them a while to discover that so the margins weren't quite a crisp as they would have liked:
6.  Just like Marguerite the children painted the illustrations in the border:
7.  Using her father's outline Marguerite colours and completes the main illustration just above the prayers – In the same way she used her father's illustrations, I drew a very simple outline for the children to fill in with the paints.  The illustration comes from the front of the book 'Dante's Divine Comedy Illuminated Manuscripts'
I simply copied the picture of Dante.  The children decided to do his cloak the same colour as Lady Isabella's in the story so they too could use the gold to high-light the folds just like Marguerite.  The white blobs are the chalky glue setting in readiness for the gold leaf:
To finish off their illumination they painted this main picture using their homemade paints and the gold acrylic.  Last but not least the children used their gold leaf to add the details of the moon and stars to the dark blue sky, although they chose not to personify the moon!
The snippet from Dante's poem was glued and the A at the beginning was illuminated.  And here are the finished products, a medieval illuminated poem:
We were pleased with the results, especially given how difficult the paints had been to paint with.  But most of all it was fun going through the process as described in the book.  I doubt the children will ever forget how to make an illuminated page.