My goal has always been to school the older ones together and the younger two together.  So whilst the older ones learn about the crusades the little ones will be going over BFIAR again, but a little more academically this time.  I have specific goals in mind for each of my younger two.  These include:
For A4
To be reading fairly fluently at the end of this academic year (we will be using level one All About Reading).  She already sight reads fairly well, but finds it hard to sound out even the most simple of words, although using the McGuffey's Primer has gone a long way to helping her and I can definitely see an improvement.
To learn to write all her letters.  To do a sentence of copy work every day (we will use this free program)
To really understand and know off by heart number bonds up to 10 (I will simply be playing with her.  She is a strong maths student from what I can see.  However, this year is for her to develop a true sense of numbers)
To be able to write her numbers (We will use this free program)
To encourage early story writing skills I will be asking her to narrate each BFIAR book
To begin learning scripture and poetry off by heart – this will done during our morning meeting with the older children.  In addition I have bought her some bible Explorer books: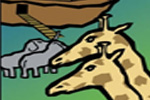 To be read to three or four times a day with a chapter book at night time (I intend to start with the Milly, Molly, Mandy series) as well as a bible story
To learn all the continents and seas and be able to point to them on the map
To learn the combinations of colours
For B2
To learn her A, B, C's
To just have lots of opportunities to hold a  pen/crayon etc.
To learn her numbers up to 10 and the corresponding amounts
To work (at her own level) to learn scripture and poems
To be read to three or four times a day with a chapter book at night time
To become familiar with the idea of a globe and map
To learn her colours
Young Scientists at Play
Science for both of them will still be all about investigation and fun hands on activities.
Nature
Colour science
Ice experiments
Young Artists at Play
Their art/craft time will probably be used to meet some of their learning goals and will include lots and lots of colour play.  I will also try to link their art to the BFIAR book I am using.
I will use BFIAR to achieve all of my above learning goals for the two girls.  At this age I like to use this curriculum because it reigns me in a little!  I have written a post all about how I double row each book.
The Little One's Schedule
They will have an hour with me each morning for chore training and their BFIAR work, after which they will have 1-2-1 with me alone.  A4 will be doing bible study, maths play and All About Reading Level One, whilst B2 will be doing counting activities and All About Reading Pre-Reading Level.
In the afternoon they will have a half an hour with me to do the subject linked to that day.  For example, Monday will be our literature day so on this day we will all have a poetry tea together, Wednesday will be our science day so we will be doing our Young Scientist at Play fun.
I'm excited about this year with my littles.  Last year was all about fun, this year is all about learning and A4 is so ready for it!  It is going to be a good year!
Over on the children's blog A4 is demonstrating how she dyed some cloth using coffee as a natural dye: