I LOVE history.  I didn't take it at school, so I come to it with clear, fresh eyes and I think this makes it very, very interesting for me.  Science, however, I took at GCSE level (all of them), A level (again, all of them) and my degree is a BSc (Hons) – more science.  I think I'm all scienced out!  Although I completely design my own curriculum for history, and most other subjects linked to history, this is not so for science.  We have fallen back on the excellent Apologia Elementary Series and have completed all but the Anatomy one which we are ploughing through now.  We go slowly and very thoroughly and have enjoyed every book.  However, I am well aware that there is some fantastic stuff happening with really fun experiments (see here for elephant toothpaste at navigatingbyjoy,  here and here for some wonderful work with mirrors at deliveringgrace, here for some great examples of making cell structures from sweets at highhillhomeschool and here for an incredible bird study at thetigerchronicle.  Such amazing FUN!).  I have a son who is almost obsessed with science, and although he has extra physics with another homeschool family in addition to the Anatomy studies with me, I feel I could bring so much more to his experience of science.  I am not necessarily talking about academics.  I think we probably have that side covered.  I'm talking more about the investigative, experiential science.
So I'm taking myself in hand, giving myself a shake and telling myself to get to work to make the children's experience of science better.  I've given this lots of thought over the last few weeks and have planned, researched and made up my own science curriculum.  You know what – I LOVED it.  Designing our own studies really floats my boat, and though I didn't think I had it in me to feel that excited about science, I really am.  Thank you to all the wonderful blogs out there who have inspired me with their science posts!!
I have made the decision to keep Monday for my science only day.  I think if I have a whole day put aside I can't possibly 'forget' to do it.  We will do lots of different types of science throughout the day, which I will document in future posts.
This first post is all about our nature study plans for each Monday morning.   I have not got a good track record of actually carrying out nature study.  In fact, it's abysmal!  However, I have always tried it using other people's curriculum and I just don't suit curriculum study.  It is not the caliber of the curriculum (I have tried Barb's and Journey Westward's– both of which are brilliant).  Being of the head in the clouds, scatty, somewhat artsy personality, I feel hemmed in when I have to follow any type of curriculum.  I can make them work sometimes (Apologia comes to mind, but I still pretty much do my own thing!).  This is neither a positive character trait nor a flaw.  It is as it is.  The only time in our home school when I am consistent, thorough and do a good job is when I have no constraints put around me.
It follows that I might be a bit more consistent and successful with nature study (which I really do consider to be important) if the children and I do our own thing.   We have the most gorgeous, quaint village pond, which is home (at various times in the year) to ducks, geese, swans, coots, herons as well as fish and a huge variety of plants.  We live a two-minute walk from it.  The children LOVE going there and in the past have been very involved with the local conservators, phoning them up when it seemed one of the ducks had an abscess on the side of its mouth and alerting them to the fact one of the swans had gone missing.  It is the perfect ecosystem to study.  And I think there are enough changes throughout the year that would make it interesting year round.  So we have decided to do a year-long study of our village pond, watching for how the animals, plants and surroundings change.  We will test the water each month and look for microbes, we will do a nature survey, take photos, draw pictures and fill in a diary.
Our diary will be a family one.  I have bought a large art pad (the type that has quite thick pages) I will also give each child a reporters note pad to jot observations down and also a smallish sketch pad for them to make a sketch of one thing, their choice each week.  Each week I will collate all their information and make a collage in the large art pad.  At the end of the year, we will have a lovely record of our studies containing everyone's contribution, from B2 upwards.  Once a month, as an enormous treat, we will take the children to see the pond at night in the dark, to watch for the night nature.  We are all very excited!
The resources I plan to use are ones we had lying around the house and are as follows: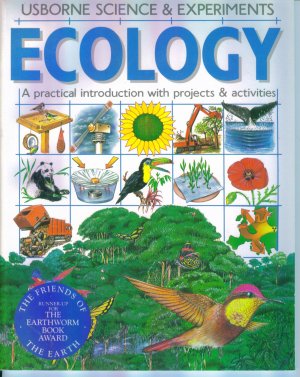 We also own this, bought when we were in Ireland and rock pooled frequently:
I also intend for the children to put together a nature rucksack each, so all we will need to do is pick them up and go.  I know I will need to make this as easy as possible on myself else it won't get done.  I'll post each Saturday, just in time to link up with Ticia's fabulous Science link up.  Another added incentive!