This week for our preschool adventure box we looked at Goodnight Moon. It has to be one of our all time family favourites, one I read to the littles each night and one A4 knows off by heart.
Goodnight Moon: Read alouds and go along books
These were the little one's extra bed time read alouds. Sneakily, they were also available in the morning whilst the older ones were doing their chores and also during quiet time.
Goodnight Moon: Factual books
In the same vein as the fiction books, these were available in the morning and during quiet time to browse through. The factual books were mainly used for their pictures rather than script.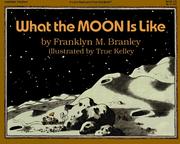 Trays
Firstly, I gave them some moon dough to play with:
The perfect combination of moon dough and bunny shapes – a great tray activity. Here is A4 playing with the rabbits she made:
Next, the girls created a beautiful night scene:
Here, B2 uses white paint mixed with flour to create an unevenly surfaced moon:
The girls are preparing their night sky with glitter glue:
They then stuck some stars on the scene:
And their resulting night skies:
Bunny Lego tray and Goodnight Moon puzzle:
Also, I managed to get hold of some bunny Lego and a real Goodnight Moon puzzle!
I always love getting the older ones involved too:
Creating a Night Sky with their Brother:
Lastly, another night sky:
Printables
http://homeschoolcreations.com/files/Goodnight_Moon_Printables.pdf
I photocopy a wad of these to hand out as and when needed.
Goodnight Moon: Snacks
We baked these ourselves and the littles decorated them:
I used healthy star crisps, cheese stars, apple moons with a couple of chocolate stars.
We cut some holey cheese to fit onto half an English muffin, we added two star cheese slices with a few sweetcorn kernels:
I demonstrated the phases of the moon using Oreos and a CD for the earth and a banana as the sun:
I cooked a star-shaped pasta cheese, made a moon from a round tortilla with holey cheese on top with some chopped cherry tomatoes underneath, I cut kiwi, mango, papaya and melon into moon and star shapes and sprinkled a few chocolate stars on top of some yogurt. For a treat I added some star sprinkles all around the muffin tin.
I also made a second muffin tin meal. This week I came across a bunny themed children's apple juice, which of course I just had to buy.  I also got some English muffins and made some omelette and placed the omelette inside the English muffin and cut out a bunny shape – this represented the little bunny and the little old lady whispering hush.  I had some tapioca which I served as the mush.  I got some chocolate stars and milky way buttons for the moon.  I came across a sugar mouse sitting on a biscuit.  Last but not least I added some carrot flavoured healthy crisps just in case the baby bunny got hungry after all those goodnights!  All this was served in our super-duper bunny shaped muffin tin.  It is our last week in bunnies, then a weeks holiday followed by some fun weeks doing a bear unit.
Goodnight Moon: Games or Group activities
The children and I decided to throw a Goodnight Moon slumber party! Oh, the fun!! We all joined in with the preparations:
L10 baked little Rabbit cakes:
T11 and L10 packed the Bunny bags:
Each had little bunny cuddly toys, the picnic, Bunny chocolates, a Bunny cake L10 had made and a Bunny cracker:
Daddy and T10 prepared the room by sticking glow in the dark moons and stars on the ceiling and our 'pin the tail on the Goodnight Moon' bunny on the wall and putting down our sofa bed and collecting duvets. And me? I kinda just organised (read bossed!) everyone! No change there then! I did light a candle or two. Our room just before the littles saw it:
Sofa bed down, duvets brought down and Goodnight Moon Bunny baskets lined up along the bed:
The Actual Goodnight Moon Party
As they came in:
Everyone snuggled on the sofa bed and ate tea, whilst Daddy read the Velveteen Rabbit, which was too long to have had as a go along, but is such a wonderful book I couldn't resist!
Whilst Daddy read the Velveteen Rabbit:
We all had a turn at 'pin the tail on the rabbit':
B2 had watched everyone else and very enthusiastically stuck it right on, no hesitation!
I missed the Rabbit, which by the way everyone had turned upside down, and aimed right for Gary's forehead. I didn't miss and considered myself the winner!! (the others fervently disagreed!!)
Then we turned out the lights, blew out the candles and enjoyed the peaceful effect of the glow in the dark stars on our ceiling whilst we listened to Goodnight Moon being read by Susan Saradon
A great end to a great book study!
All my slumberers snuggling with Daddy. How blessed am I?