We spent three months on Ancient Israel and yet I have almost no photos.  I thought I'd reminisce a little and also jot down the resources we used in the hope it might be useful to somebody!
Our main focus for Israel was the Old Testament.  This was the ideal opportunity to learn more about the Jews and their covenant with God.  Israel followed very naturally from Egypt, given it was Moses who led the Israelites out of Egypt to the promised land of Israel.
The children knew the story of Moses well, but the film Prince of Egypt, I think, is a particularly good one:
We watched this as an introduction, before we went on to do some scripture study using this excellent curriculum:
This was a perfect fit for us.  I believe I was in the early stages of my pregnancy with B2 when we did Israel.  I was tired and very nauseous so using something that we needed only to read and discuss was just right at this time.  The children, however, did not enjoy this change back to a work book type curriculum and looked forward to Mummy not being pregnant and a return to normal school.
In addition to this we were blessed with the whole set of Bible dvds which were an added benefit to studying this period in history during this period in our lives (ie pregnant!)
Even now the children love watching them.  They were a real hit. Other books we used to help our studies which I read aloud (about all I could manage at this time) included the following: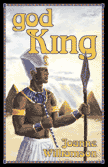 We used the following geography curriculum, which whilst it had a modern slant, it was still very good:
and we did lots of geography note pages to go with it:
The following books were used for the great projects they suggested, although in this instance the children had to do most of the activities by  themselves:
The only activity I captured on camera was the children putting on an exodus out of our garden.  They made some manna for their trip from this recipe:
And made a blanket/backpack from the Old Testament Days book (above).  The blanket, which doubled as a floor rug to sit on, could also be used as a backpack to transport all of their belongings (the children made a draw string out of a strip of material):
We also read what was to become one of my personal favourites:
There was something rather special about this book, all about the passover, with many tales intertwined around the main thread.  After we read this we had our own passover meal.