In this fun Ancient China Homeschool Lesson, we learnt about Chinese fables, Confucius, tangrams, writing and created a lap book and dress up. Read on to find out more.
Ancient China Homeschool Lesson: Resources
Main Book
This Ancient China Homeschool Lesson was only going to last one week, so I kept it as simple as possible. We began by using this book: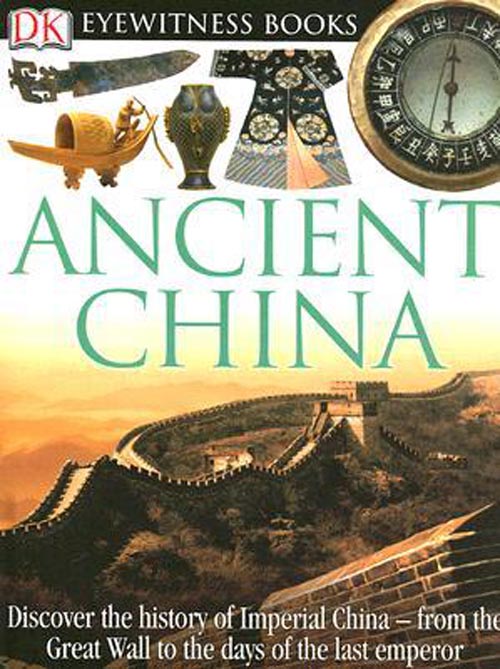 These are great for a quick over view of any culture or historical period. In addition, they have lots of wonderful photos, many of which could be counted as primary evidence.
Dress-Up
This was a really simple activity, which the children thoroughly enjoyed. You need an over sized white (or blank) t-shirt, some material (Chinese looking if possible) for the belt and fabric pens. We cut the t-shirts down the front and the children decorated:
I also provided some red and black foam (colour doesn't really matter – these were what I had). Together, we constructed some cool clog type shoes:
Ancient China Homeschool Lesson: LapBook
I had the children do a lapbook. I find these really useful for times when I know we won't be digging too deeply into a culture and I need the children to work more independently. We always choose Hands of a Child because they come with the information required to complete the lap book pieces, so it's all in one place and I don't need to do too much work.
We attach the lap book pieces to a piece of card, using both sides and slide the card into a plastic cover. This enables us to file them as we would our normal work (primarily notebooking) and also allows for integration of lap-booking and notebooking (less restrictions – I like that!):
We learnt about the Chinese zodiac and coloured in a book mark with chinese figures:
Ancient China Homeschool Lesson: Notebooking
We looked at the inventions of ancient China. I photocopied some pictures which they popped in the inventions pocket. We flew kites and then the children made their own little ones to stick in their folders. And finally we made a chinese book using lolly sticks, twine and calligraphy pens. Jimmie does a great tutorial here.
Ancient China Tangrams
We read this book and I did a lesson on tangrams:
We made a note page on tangrams, cut out a set each and photocopied a sheet of sample 'pictures' for them to try. These are all stored in the pouch on the note page:
Ancient China Dragon and Fan
The children coloured in a dragon and made a Chinese fan, and tried their hand at Chinese art:
Ancient China Literature Study: Confucius
Our literature study came from this book:
This is a biography of Confucius' life written in story form and containing many of his wise sayings. The children LOVED this book, and went round the house for weeks saying 'Confucius, he say……!' in a very bad Chinese accent, and then proceeded to roll on the floor in hysterics!
I had the children write out a few of his quotes and make up a short letter to Confucius about a problem. They then had to pretend to be Confucius writing a letter back, giving advice using one of his wise sayings:
Writing a Story in the Style of Aesop's Fable
Whilst we were studying Ancient Greece the children learnt about Aesop's Fables and I asked them to write a story in the style of an Aesop fable, using one of the wise sayings of Confucius. I enjoyed the resulting work so much I thought I'd include it here. This would have been about 6 months later, so the children were 8 and 9 (click to enlarge):
And that was that! The children were about 7 and 8 when we did this, and I was heavily pregnant. Thankfully, this was a seriously easy lesson, which the children could do mostly independently.