I was hoping I would be chosen to review the Once-a-Week Micro-Study Victoria and Her World from Homeschool Legacy.  I mean we were bang in the middle of studying the 19th century focusing on the Victorian Age, so this was just about perfect:
I was excited about how it might fit into our present study, and was delighted when it slot in effortlessly.
What Are Once a Week Micro Study Units from Homeschool Legacy?
As the name suggests, these are once a week studies into a specific topic which are not quite as involved or as deep as the Once a Week Unit Study ebooks from the same company.  These studies last for about 4 weeks and are created to slot easily into any school week, requiring as little as thirty minutes to complete.  However, and this is the beauty of this curriculum, it can be easily elongated using the many hands on activities suggested and using the external websites it links to.  Each Once a Week Microstudy also contains a suggested family read aloud book.
Victoria and Her World Micro Study is all about the life and times of arguably one of our most powerful monarchs, Queen Victoria and the man she was to love for the rest of her life, Prince Albert.
How Did We Use the Victoria and her World?
As you already know, we are currently studying this era in our school.  We had already covered a lot of what was in this micro study, so I decided to use it to its fullest ability, doing as many of the activities as possible.
We were given a collection of great books to choose from, and as we are quite a bit the way through Great Expectations by Charles Dickens, I decided to continue with that one for the purpose of this study.  In addition, we will be reading a lovely biography of Charles Dickens which we got when we visited The Ragged School:
During week one we learnt about our national anthem and learnt it off by heart (really should have already known this), we painted a flag and coloured in the countries which are part of the UK.  These were all useful activities which I hadn't included in our studies so far.  I have been so focused on getting into the nitty gritty of the industrial revolution, I had neglected some of the simpler but just as important learning opportunities.  Much of the industrial revolution was over my littlest's head, but she thoroughly enjoyed colouring in the flag 🙂
Week Two is the sample week which you can find here (just scroll down to the bottom of the page and you will find the link).  I will focus most of my review on this as you will be able to follow along with the actual chapter if you wish.  Week two was all about Queen Victoria.  We had already role played the coronation of Queen Elizabeth a year or so ago, but as a reminder we watched the crowning of our current queen from YouTube.  The children were able to recognise the national anthem straight away!
One of our main learning tools this year is creating a Victorian Newspaper.  We work on a little bit each week, and this micro study gave us lots of content for our newspaper.  This week, particularly, we looked at Victorian fashions, furniture, art and architecture, creating some lovely pages for our newspaper:
For me though, the very best part of this week was learning about the naturalist and artist  John James Audubon (1785-1851).  I knew of him, but really knew very little about him, and certainly didn't know of his simple yet stunning art work.  I ordered a children's book about his life and we all hunkered down for a little rabbit trail of learning:
Lillie and Charlotte tried their own hands at creating some Audubon inspired art work:
Week three focuses on Victoria and Albert's marriage, family and Albert's untimely death, as well as the 'typical' Victorian family, their lifestyle and the development of Christmas as we might recognise it today.  There is also teaching on The Great Exhibition, whilst week four covers poverty and hard times, in addition to Victorian childhood, toys, games and leisure time including the very British institution of afternoon tea!  Lillie and Charlotte made a Victoria sponge and cup of tea in hand we relaxed whilst watching the recommended dvd The Young Victoria.  A lovely end to a lovely study 🙂
What Did We Think of Victoria and her World?
As you can see, we had lots of fun with this one!  Whilst we are digging much deeper into the life and times of Victoria during the 19th century, and this is a micro-study rather than an in depth unit study, I was pleasantly surprised at just how comprehensive it actually was.  There is a lot to this 18 page e-book.  Homeschool Legacy introduce their micro-studies as:
Educational excellence…in a fraction of the time
and I think this is spot on.  This is a thorough look at one of the most exciting times of British history, in just four weeks (and only once a week at that!).  If you are looking for something which is grab and go, detailed and interesting you should definitely give these micro studies from Homeschool Legacy a try!
Did you know Homeschool Legacy also do a once a week Thanksgiving with the Pilgrims unit, which is perfect for this time of the year?  Do pop over and give it a look: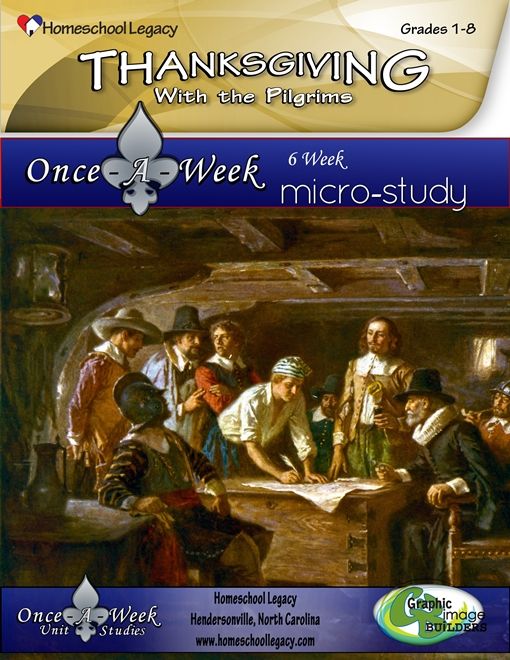 The rest of the crew have been reviewing this and a selection of other micro studies (such as Pirates or Privateers? – You Decide, Many Nations, Cooking Up History with the Founding Presidents) from Homeschool Legacy.  If you would like to read some of them, click on the picture below: