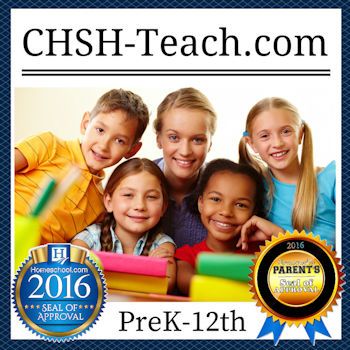 Over the past few weeks we have been thoroughly immersing ourselves in our 'Around the World in 80 Days' summer adventure.  We were so happy to be invited to review the CHSH Download Club from CHSH-Teach.com.  Oh my goodness, what a blessing!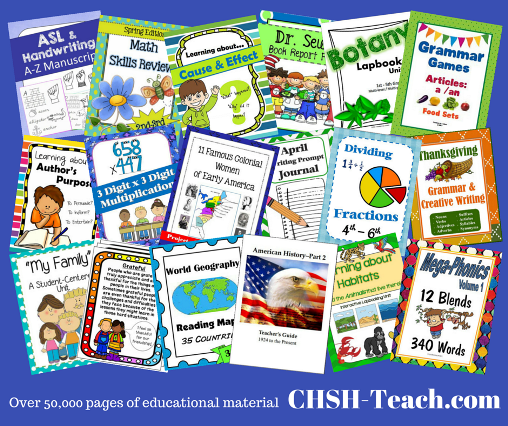 The Christian Homeschool Hub contains hundreds and hundreds of resources of such an enormous variety, I challenge any family to not be able to find something which would be beneficial to their homeschool!  The following screen shots allow you see just how huge the resource bank actually is at CHSH-Teach:
Of course, studying Verne's Around the World in 80 Days and learning about the countries and cultures its main character, Fogg, experiences, means I could have spent a fortune buying in resources for the children to learn from.  This simply wasn't necessary, primarily because of the CHSH Download Club 🙂
Being a member of the CHSH Download Club allows a family to download as many items as they wish.  Seriously we could have gone mad, there were so many goodies available!
How Did We Use The CHSH Download Club?
For Our Mini India Unit Study
We happened to be with Phileas Fogg in India around the time we began our access to this incredible resource, so I searched for anything to do with India.  I was in luck!  I downloaded and printed out Bold Believers – India:
I read this out loud over the course of the week.  It was so interesting, and gave us a huge insight, not only into the difficulties Christians face in India, but also into the other religions, which were, handily, brought up in 'Around the World'.  This was the spring board to some independent studies into Animism, Hinduism and Zoroastroism.  We were creating a scrap book journal of all our summer learning:
and decided to use this unit to create one of the scrap book pages based entirely on the Bold Believers – India download:
This was such a great way to learn and the retention of the information has been incredible!
To carry out an inventor study of Samuel Morse
At one point in his journey around the world trying to capture Fogg, Fix (the detective) sent a telegram to London to ask for them to send an arrest warrant so that he could arrest Fogg before he left British owned soils.  This was a great opportunity for some more learning about the inventions of telegrams and Morse code.  So once again I did a quick search in the CHSH data base for Samuel Morse and to my delight they had a whole inventor study on him:
I had the children read this, do a bit of research and create a presentation on him:
Which, as you can see, they had enormous fun doing 🙂
They finished off their work by adding another scrap book page to their journal using all they had learnt:
As an in depth study into the Industrial Revolution 
Jules Verne wrote 'Around the World in 80 Days' bang in the middle of the industrial revolution.  This was a huge topic to study with the children and I really wanted to do it justice.  Yet again, I turned to CHSH and searched their history selections.  They have a WHOLE world history course in which the Industrial Revolution is covered in really good detail.  I have been reading this out loud to the children each day, and even now (having finished our Around the World study) I am continuing so we can finish it up completely.  I have not had one complaint from the children about this.  They listen intently, love completing all the questions, vocab and discussion studies (which are included as sheets to fill in – we have been doing it verbally).  We have learnt so much more than just the Industrial Revolution and it is SO interesting.
Of course, we had to do a journal page about the industrial revolution and it contained many graphs, pictures and information garnered from this history course:
What Do We Think About CHSH-Teach.com?
Oh. My. Goodness.  We love it!  I'm guessing that no matter what we were studying, we would have been able to find something here which would have complemented it.  CHSH has so many options.  Everything I tried was brightly coloured, well written, appealing for my teens as well as to their mother!  It is a very inexpensive way to supplement a home school, and is a club well worth belonging to 🙂
Connect – Social Media Links:
Facebook Group: https://www.facebook.com/groups/TheChristianHomeSchoolHub/
Facebook Page: https://www.facebook.com/ChristianHomeSchoolHubPage/
Twitter: https://twitter.com/TeachWithCHSH
Pinterest: https://www.pinterest.com/lyndaackert/chsh-teachcom-creations-by-lackert/
Google+ Group: https://plus.google.com/b/117967118184286217472/communities/108322787218266183941
Google Business Page: https://plus.google.com/u/0/b/117967118184286217472/117967118184286217472/posts
Linked-In: https://www.linkedin.com/in/lyndaackert
Tumblr: http://christianhomeschoolhub.tumblr.com/
If you'd like to find out more about the different products CHSH have to offer, do go and check out some of the other crew members: