As part of being a member of the TOS review crew, I was given a yearly membership to the SchoolhouseTeachers.com, a website chocablock full of online classes on a wide range of topics, using a wide range of techniques to teach.  To say I am happy about this is an understatement!  If I wanted, I would not need to buy any other curriculum this year.  The Yearly Membership would provide all the learning experiences I needed.


Over the past few weeks I have spent many hours languishing and perhaps even drooling over the contents of this website.  I can't believe this is all at my finger tips for the next twelve months!
This is a HUGE website, but it is so well laid out it doesn't need to be confusing or overwhelming.  There's a 90 second video introducing you to all you need to know to help you navigate the site, as well as additional telephone or email support should you need it.  There is also a new membership hub which answers those questions which crop up on  a regular basis.
The courses, of which there are almost two hundred, are ordered by subject and by grade.  For me, with five children at different grade levels, the subject page was the easiest to use.  The page contains curriculum in the following subject areas:
Art
Bible
Computer and Technology
Drama and Speech
Electives (discussed further below)
Foreign Language
History, Geography and Social Studies
Language Arts
Maths
Music
Nutrition, Health and Fitness
Science
Resources for Members (which include Homeschool Planners worth $125)
Just for Parents
You will also get access to RightNow Media, a branch of The Old Schoolhouse Magazine offering thousands of Christian videos.
All this for just one yearly payment of $139 (£94), and with the option to pay monthly at $12.95 (£8.80), which believe me is a bargain for all that you will have access to.  And this is a family membership not a student membership, meaning even if you are blessed to have twenty children the membership costs the same.  And, just to sweeten it even more, SchoolHouseTeachers.com have a coupon available to use before the 31st January, giving you 50% off yearly membership.
It is important for me to note here, for the benefit of my British readers, that everything is available to all countries.  This is an electronic online curriculum, available in various media including PDFs, Videos, Slideshows, and audios.  Nothing is sent by post.  Once you are a member you have access to everything, immediately.
Obviously I cannot possible cover every course available in this review, but we have used a few of them, and intend to use lots more throughout the coming year.  Here I share my views of the ones I have become familiar with.
RightNow Media
For me, it was the stack of video curricula which instantly appealed.  Schooling five children all at different stages and ages, days can feel a bit like a juggling act.  It takes an enormous amount of planning to ensure each child is busily involved in their school work, and independence is a must during the times one child or another is struggling and needs more intensive mummy time to help them move forward.
RightNow Media is a division of the Old Schoolhouse Magazine, and offers 1000's of videos free to subscribers of SchoolhouseTeachers.  These are primarily Christian videos, ranging from apologetics to learning the alphabet.  I know we will be extensively using these over the next twelve months.
I have one child who will be taking his first IGCSE exam in January.  Whilst he is, on the whole, independent, there are times when he needs my input without the constant interruptions of his four and seven year old sisters.  I have been using the Buck Denver's Bible curriculum 'What's in the Bible?' with them, to keep them otherwise occupied when I am not available to be with them.
They are blessed to own their own Samsung device which plays the videos directly to them.  They sit on the sofa, listen through their ear phones and are happily ensconced in Bible learning for just under half an hour.  There is a link to a website where I can download extra activities and colouring sheets for free.  This can keep my little ones busy for easily an hour, allowing me to give the older ones extra attention, knowing that the littles are learning something wonderful.
Bible Courses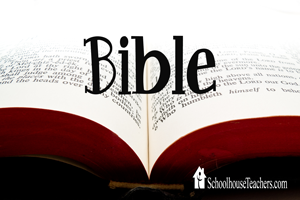 In addition to the Buck Denver Course mentioned above, which my younger two are enjoying, my teens have been working their way through the Biblical Apologetics course Creation verses Evolution.  This hugely interesting course has helped my children have confidence in their ability to explain their beliefs, as well as being a wonderful conversation and discussion starter within the family.
Phonics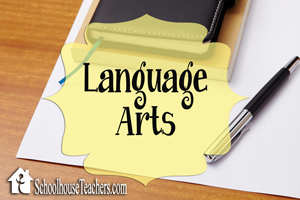 My littlest is still learning her letters and I was delighted to find a phonics curriculum A,B,C, What Will I Be?.  Based on different professions for each letter (A is for astronaut), it gives recommended reading, hands on activities, and lots of printouts.  We have only done letter A, but my four year old is loving it already:
In the picture above B4 is blotching pictures with Do a Dot, whilst reciting A is for Astronaut.  In the one below she is getting in some writing practice:
We also read about the moon and learnt that huge boulders had crashed into the moon and left behind craters, which remain completely undisturbed.  We illustrated this by playing about with some flour and rocks, an activity suggested by the curriculum:
To consolidate her learning, she watched the first video in the alphabet series (From Aardvark to Zucchini) from RightNow Media, also included in the membership.
Elementary Science Courses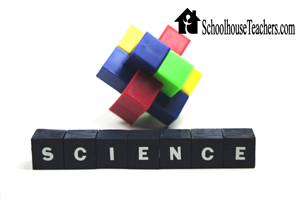 This whole section is proving to be a Godsend for me and my seven year old.  A7 struggles with fluency in reading which has meant I can't school her in the same way I have schooled the three who came before her.  A's strength lie in maths and science, and to have so many simple yet interesting resources all in one place seems such a blessing for us.  She prefers to keep things moving fast as she definitely has issues with concentration, so I have chosen different courses to do each day, during my 1-2-1 hour: Everyday Astronomy, Dinosaurs and the Bible and Puffer Fish Science.  These courses are a great mix of video, slide, audio, written and hands on components.  The Puffer Fish Science is incredibly detailed (think large ebook size):
With more information than you could possibly need to know about puffer fish:
And a stack of hands on fun activities.  It is just perfect for a little girl who is wild about nature:
Electives
I have allowed my older three to choose four electives they wish to study together this year.  There is a large variety to choose from, ranging from Home Economics to Social Justice.  My three chose:
All in all, I can't say enough about just how great the yearly membership to SchoolHouseTeachers.com is.  The only negative that I can see is that some of the courses are only available for a certain amount of time.  For example, my older children will be studying Russia this year and I was excited to see a set of videos all about this country, which would have been perfect to use.  Unfortunately they were only available until the end of 2015, so we won't be able to use them in our studies.  Apart from this one small thing, SchoolHouseTeachers.com is a perfect fit for our family.