Over the past few weeks my younger girls have been using How to Write a Paragraph from The Crafty Classroom: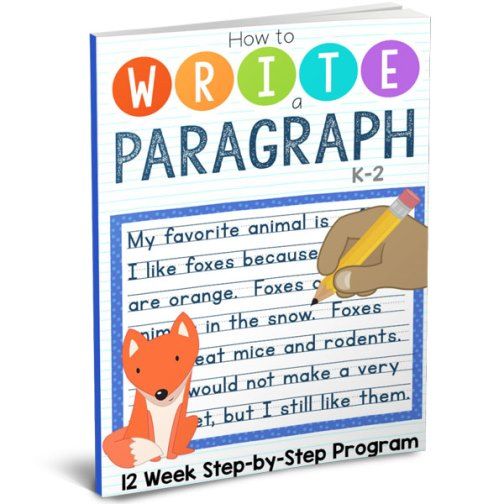 What is 'How to Write a Paragraph'?
'How to Write a Paragraph' is exactly what you would expect.  It is a simple downloadable pack which takes a child through all the steps of writing a paragraph.  Each week includes the following elements:
Weekly planning outline, as well as daily goals:  These are really handy because as a teacher you know what to aim for each week, and also what the focus is on any given day.  The daily notes also include reminders of things taught in previous lessons which the student will need to remember in order to complete that day's lesson:
Daily assignments: These are the stepping stones to excellent paragraph writing.  Each set of instructions build on previous skills so that by the end of the twelve weeks the student not only knows how to write a good paragraph but will also understand all the elements which go into it.  The assignments start off easy and become progressively harder.
Skill prompts: Included with the course is a great little bundle of 'helps', to help your child to 'build a sentence', 'build a paragraph': as well as sheets with strong verbs and adjectives: These would be useful to tack onto the wall so that the student had access to them whenever they needed.  And finally there is a handy dandy student check list, which the child can double check their work against to make sure they have included every element of a paragraph they have learnt about:
How Did We Use 'How to Write a Paragraph'?
'How to Write a Paragraph' was created to be used four days a week.  We used it just as we were meant to.  The work took less than ten minutes each day, although from week five onwards it takes a little longer as the work becomes a little harder:
What Did We Think of 'How to Write a Paragraph'?
I was surprised by how much I liked this.  It required very little out of me, just sitting with the girls and explaining the lesson, and it build skill upon skill so at no point did my youngest feel left behind.  The lessons were very short which was perfect for my very distractible eight year old.  I never had any complaints from either girls, and my six year old was delighted at the work she produced.  I would recommend this product for new writers to about seven.  It is simple and quick to use and the children both enjoyed learning from it.  The concepts build one on top of another and no prior knowledge was assumed.  This is a print and go curriculum requiring practically nothing from the teacher.
Connect with The Crafty Classroom
Facebook
Twitter
Pinterest
Instagram 
Click on the Picture below to see what other reviewers thoughts were on this course and  Alphabet Curriculum Notebook, Learn to R.E.A.D. Curriculum Notebook, R.E.A.D. Review Pack and USA Activity Bundle: