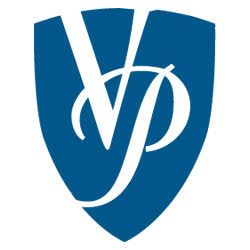 Veritas Press  is one of the main reasons I wanted to become a member of the review crew!  I had read many of my friends reviews on this incredible company over the past few years and I just knew it would be an excellent fit for our family.  I practically begged to be allowed on the review and I'm so pleased I did 🙂  Our family were (incredibly) blessed to receive a one year family subscription to VeritasBible.com

What is VeritasBible.com?
This digital Bible study is pitched as the most exciting way to learn the Bible and I would have to agree, it really is.   There is a choice of courses from Genesis to Joshua; Judges to Kings or The Gospels:
We began on Genesis to Joshua.  We did this most nights just before the little ones went to bed.  I had them do it together, with both sitting on my lap.  Sometimes Gary took over for the night and he found it very simple to dip in and out of.  Very, very occasionally I had A7 and B5 do it for themselves.  This worked also and they were more than capable of going through the program alone.  That said, if at all possible, I did it with them because firstly, it is so interesting I didn't want to miss any of it and secondly, I was learning things I didn't know!
We steadily worked our way through Creation:
….the Fall in the Garden:
……Cain and Abel:
……Enoch and Methuselah:
and lastly The Flood:
This is a very in-depth program (working up to the flood takes us through just 14% of all the work available in the Genesis to Joshua section) and one lesson would often be enough to keep us going for a couple of nights.  As you can see from the screen shots above, there are pathways through which you move, collecting stars as you go.  For each section you finish, you must complete it with at least one star.  This doesn't just mean you have mastered that section, it also means you have remembered the sections beforehand.  There is a lot of review built-in 🙂
What Does Each Section of VeritasBible.com Contain?
Each section contains four lessons and each lesson has up to 14 parts to it.  The lesson begins with a short sketch from the Land of Canaan with Bible-day hosts Asher and his sister Abigail:
What follows are some of the most in-depth Bible lessons I have ever seen for this age group.  The section topic (in this case Enoch and Methuselah) are not only put into their place within the Bible, but also within History.  The lesson is taught using many different methods, with the hosts summing up each lesson.  Family trees are shown, ensuring the student understands who each character is related to:
There are many review exercises spattered within each lesson, which cleverly link that day's lesson with all the previous lessons.  These reviews are in the form of simple games and quizzes:
There are sections which give extra information, for example how the number seven is important throughout the Bible (a sign of completion), as well as application pages where the student needs to apply their new knowledge to everyday situations:
At the end of each lesson is a quiz, which the student needs to pass to show they understand the topic so far.  The next lesson is available once this quiz is completed satisfactorily.  The student is unable to skip pages of the lesson or any lessons themselves, as it is impossible to move on until the page and/or lesson is completed.  The same follows for the sections.  Each section needs to be completed before moving on to the next.
Oh, and I can't move on before mentioning The Song.  Part of the curriculum is a song which covers every important even between Genesis and Joshua.  The song is sung frequently throughout each section and it will become the bane of every parent's life as you find yourself going to bed tapping your toes to it each night 🙂  The children LOVED this part and are gradually learning it off by heart which in turn helps them to remember just which order the events occur in:
How Did We Use VeritasBible.com?
When we began it, I thought I would just include it as part of their school, but actually it was so good we moved it to our bedtime Bible time.  After the little ones were bathed and ready for bed, we snuggled up in front of the computer to work our way through part of a lesson.  This has become a favourite part of the day for my little ones, and when we miss it they are sure to nag remind me.
What Do We Think of VeritasBible.com?
I am sure you can probably guess, but we loved this program!  This is one of those products which has been so well put together, with so much thought, I have nothing but good to say about it.  I have never seen a Bible curriculum which is so thorough or so incredibly interesting.  I am learning lots and it is keeping my attention, and the children LOVE it.  Honestly, I can't say enough good things about it.  The built-in review keeps lessons (which were completed weeks ago) fresh in the student's mind and yet are done in such a way that there is not one little bit of boredom to be detected.
This is by far the best Bible curriculum we have ever used and I am even thinking of having my older ones work through it, as well as Gary….I feel very, very blessed to have been allowed to review this excellent product 🙂
Social Media Links:
Facebook: https://www.facebook.com/veritaspress/
Pinterest: https://www.pinterest.com/veritaspress/
Instagram: https://www.instagram.com/veritaspress/
Twitter: https://twitter.com/veritaspress  @VeritasPress